Start Conversations with the right people
We start conversations with the right people, at the right companies – so you don't have to. Oh, and not to sound big headed, but we're really good at it.
The benefits of using a direct B2B marketing approach
Using a direct B2B marketing approach can bring numerous benefits to your business.
With direct B2B marketing, you can target specific businesses and decision makers, rather than casting a wide net and hoping to reach the right people. This can save time and resources compared to other marketing methods.
By focusing your marketing efforts on specific businesses that are more likely to be interested in your products or services, you can achieve a higher return on investment.
Direct B2B marketing allows you to build personal relationships with potential customers through one-on-one communication. This can help to foster trust and loyalty, which can lead to long-term business relationships.
With direct B2B marketing, you have more control over the messaging and delivery of your marketing efforts. This allows you to tailor your approach to specific businesses and better align your marketing with your overall business goals.
Email & LinkedIn Outreach
There's a reason cold outreach is still used today, decades after it first came about. It works. And when done correctly – it works really well.
Our team of experts craft all-inclusive campaigns leveraging powerful strategy combining the best offer, copy and target. We specialise in providing prospecting which works, which is why we offer B2B outreach over LinkedIn and Email as a winning lead generation setup. 
How we customise our B2B marketing strategies for each client
At ProspLink, we believe that one size does not fit all when it comes to B2B marketing. That's why we take a customised approach for each of our clients, tailoring our strategies to meet their specific business goals and needs.
We begin by thoroughly researching the client's industry and target market to understand their unique challenges and opportunities. This helps us to develop a customised marketing plan that is tailored to their specific needs.
We work with our clients to identify their ideal target audience and develop a plan to reach them through various marketing channels.
We create messaging that speaks directly to the client's target audience and aligns with their brand voice and style.
We offer a range of B2B marketing tactics, such as email campaigns and social media marketing. We work with our clients to choose the tactics that will be most effective for their business.
By customising our B2B marketing strategies for each client, we are able to deliver results that are tailored to their specific needs and goals.
The data-driven approach that we take to B2B marketing
We believe in the power of data in driving successful B2B marketing efforts. That's why we take a data-driven approach to every campaign we develop.
One way we use data is through audience segmentation. By analysing factors such as demographics, interests, and behaviour, we are able to divide our clients' target audience into smaller, more specific groups. This allows us to create more targeted marketing campaigns that are more likely to be effective.
We also use data to personalise our marketing messages, tailoring them to the specific needs and interests of each audience segment. This helps to make our campaigns more relevant and engaging for the individuals receiving them.
Testing and optimisation is another key aspect of our data-driven approach. We use data to test different marketing tactics and measure the results to see what works best. This allows us to continually improve our campaigns and achieve better results for our clients.
Finally, we use data analytics tools to track and measure the success of our marketing campaigns, and provide our clients with regular reports on the results. This helps them to understand the effectiveness of their marketing efforts and make informed decisions about their strategy. Overall, our data-driven approach allows us to deliver highly targeted and effective B2B marketing campaigns that drive results for our clients.
When collecting data for your campaigns we can make sure the data is perfectly targeted. Not only do we targeting companies in a specific industry/revenue range/employee count etc. but we can also target the person with the right role at that company. In turn, this helps us keep your campaigns running efficiently.
Reaching out to 650+ of your ideal clients personally over LinkedIn every month. Imagine what this level of activity would do for your business.
A lot of the time, businesses might worry about cold emailing after hearing poor experience with their domains being blacklisted. The safety of our clients' domains is very important to us. We take multiple steps to prevent any issues.
Not only do we set up secondary domains & mailboxes for you, but we also take extra care warming these accounts up before initiating any cold outreach. On top of this, we create redirects meaning anyone typing the secondary domain in on their internet browser, still end up on your website. 
We take extra steps in ensuring our messages are easy to opt out of, and aren't unpleasant in any way. This means not only is it impossible for your primary domain to get blacklisted, it's actually very unlikely the secondary domains get blacklisted too.
Tracking email campaign success can be incredibly difficult and time consuming, but we've made it simple.
By logging into your dashboard you'll be able to track your campaigns success live, monitor inboxes and more – all in one place!
Our team consists of experts across fields including copywriting, offer creation, funnel design, email delivery and all things web & tech. By joining forces with ProspLink, you're gaining access to a whole team of professionals working together to deliver the best results for your business.
Your prospects will receive a series of messages, typically consisting of 3-4 touch points. Each month we will add additional prospects in, as detailed in the options below. Simply choose the amount of prospecting you'd like to do, and book a call with one of our specialists to get started. 
No setup fees. The above pricing covers everything!
There's a thing or two which goes into a successful campaign. From tech setup to crafting each message & spending days looking for accurate data. The good news is, our Direct B2B Outreach services include everything, meaning you can hit the ground running.
Stand Out In Your Targets Inbox
If you want to win with outreach, you need to stand out. Let us help you build the perfect campaign.
We'll get you all setup with everything you need from secondary domains, mailboxes and warmup sequences to ensure your messages are delivered efficiently every time.
Based on our project brief with your company, we're able to craft the perfect message and offer for you to build upon. We will run multiple variations for A/B testing.
Using our wide range of data sources we're able to gather data on just about any target you could think of. We're able to filter this data down for a hyper-targeted approach.
Each prospect will typically get followed up with 3-4 times before discarding the data. We find this to be the sweet spot for generating interested replies.
We also use reports along with A/B testing to continually optimise your campaigns, meaning the longer they are running, the more efficient they get.
We generate reports on all of our campaigns which can be delved into to gain an understanding of how the projects are performing.
Grab these bonuses when signing up for ANY of our packages
What our clients have to say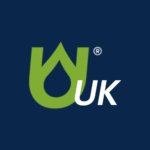 "Well done and keep up the good work as we have managed to get some positive leads from the activity, notably Network Rail"
"The results speak for themself – 3X Revenue in 60 days. A diary full with sales calls & onboarding new clients weekly"
Frequently Asked Questions
Lead generation is the process of identifying and cultivating potential customers for a business's products or services. It involves a variety of marketing techniques and strategies to attract and capture the interest of potential customers, with the goal of converting them into paying customers.
Our lead generation service can help your business grow by providing a steady stream of qualified leads that are more likely to convert into paying customers. We use a combination of targeted marketing strategies and advanced data analytics to identify and engage potential customers who are most likely to be interested in your products or services. By outsourcing your lead generation efforts to us, you can save time and resources while still achieving a consistent flow of high-quality leads.
Because of the steps we take in keeping your domain safe, it is literally impossible for our campaigns to have any affect on your main email deliverability. We register secondary domains to use for cold email, which are all appropriately primed and warmed up before any outreach begins.